JV Hacking Blog
Get Proven Insider Tactics For Skyrocketing Your Business
Through Wildly Profitable Joint Ventures
A Time For Value And Kindness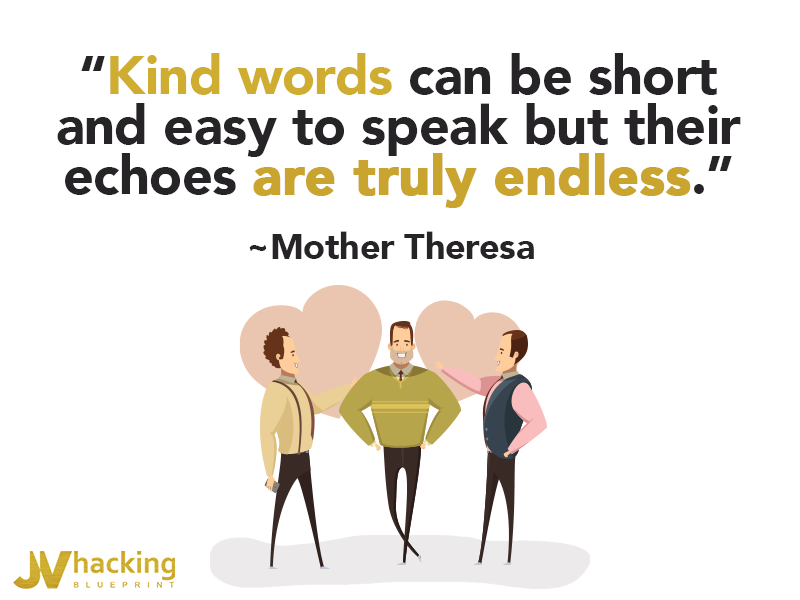 The coronavirus has hit us hard and no one is unaffected. Most people are suffering some type of loss, stress or anxiety because of the pandemic and many are left wondering what the future looks like. Will there be a new normal? What does that even mean?
Here's the true answer: nobody knows for sure. The best we can do is speculate and wait and see what transpires. Or is it? Are there other steps we can be taking right here and now in this time of crisis?
Of course there are--and here are two great ones.
First, provide lots of value to your tribe, your team and those around you. What can you give to support and inspire others? What products, knowledge or wisdom can you share to lift peoples' spirits during this bizarre and disturbing time? How can you help others occupy their minds and maybe even expand them? Dig deep as now is a time for giving.
Your value is never determined by what you know. It is determined by what you share.
Second, we can offer up healthy doses of kindness to those we come into contact with, no matter how that happens. We're in a weird time and many of us go to funny places in our minds. Kindness is something that is easy to give and costs nothing other than a little effort. Kindness means doing things for cause not applause. Too often we underestimate the power of the smallest act of caring, whatever that looks like.
We don't have to agree about everything to be kind to each other. In fact, we don't have to agree about anything to be kind to each other. Our days are happier when we give people a piece of our heart as opposed to a piece of our mind. Kindness is free. Pass it on.
Mother Theresa once shared:
"Kind words can be short and easy to speak but their echoes are truly endless."
Kindness means taking your positive energy and spreading it to the world around you. It will ripple and affect many. Kindness has a way of reaching down into a weary heart and making it shine like the rising sun.
Kevin Heath wrote:
"Wherever there is a human in need there is an opportunity for kindness and to make a difference."
If we offer Value and Kindness we can do both.
---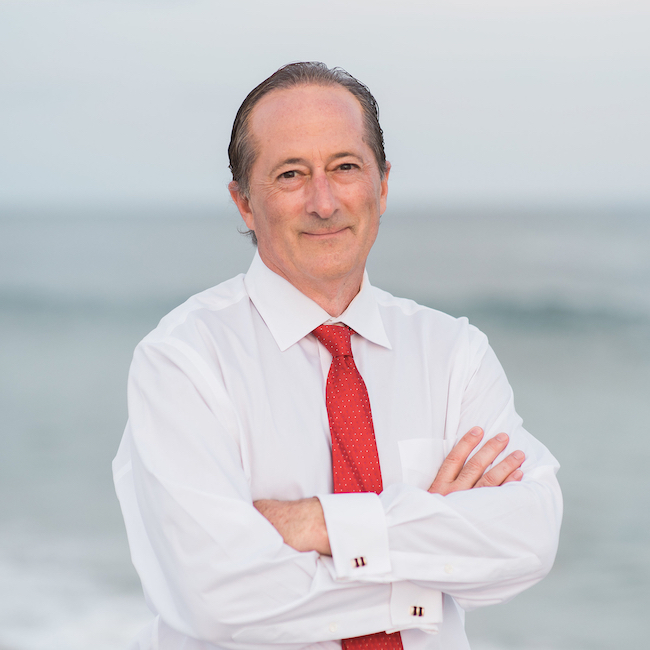 Ridgely Goldsborough started his first business at age 16 - and has since founded 43 companies and written 16 business books. His prolific profile has earned him millions of dollars and a vast network of JV partners - which he taps into often to execute some of the digital marketing industry's biggest JV launches. And while he often speaks at high-end masterminds and events around the world, JV Hacking marks the first time he's sharing his proven JV strategies in public.
---