JV Hacking Blog
Get Proven Insider Tactics For Skyrocketing Your Business
Through Wildly Profitable Joint Ventures
The Pivots You Should Be Making In Your Business Right NOW!



Check out this very special video where Glen and Ridgely share the pivots being made RIGHT NOW by the biggest online marketers in the business, to deal with the current times. This information is normally shared only among top players who network with each other and is hardly ever available to everyone else.
Glen and Ridgely have been behind closed doors for the last three weeks brainstorming with the best of the best and they bring it all to you. Enjoy!
---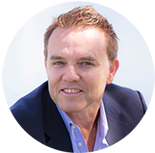 Glen Ledwell is a serial entrepreneur with a diverse background of experience. Since 2007, Glen has been the co-founder & the CEO of Mind Movies, where he continues to be the driving force behind all the marketing strategies. In the first 3 years of being online, he took the company from $0 - $6 million SOLELY through Joint Ventures. To date, he has generated in excess of $50 million online, in which $25 million of that has been purely from Joint Ventures.
---