JV Hacking Blog
Get Proven Insider Tactics For Skyrocketing Your Business
Through Wildly Profitable Joint Ventures
Don't Move The Golf Ball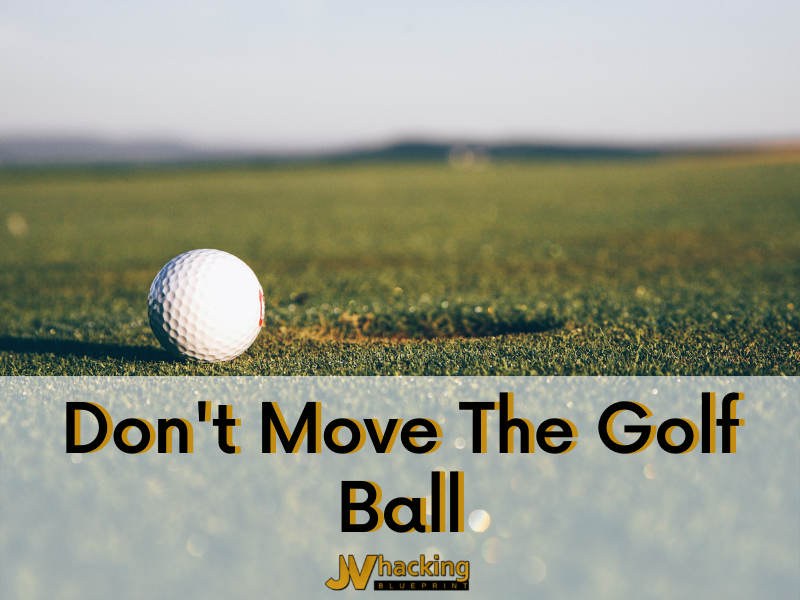 If you have integrity, nothing else matters.If you don't have integrity, nothing else matters.
Alan K. Simpson
The sun's crest peaked over the horizon as Jerry slammed his trunk shut and stepped onto the course, armed to the gills with clubs and a scorecard.
Dew glistened on every blade of grass.
Alone, Jerry squared his shoulders and teed off.


He watched his first shot drop half a foot inside the deep rough, bent down, grabbed his bag and strolled up the fairway, the only player in sight.
He selected his favorite wedge, approached the ball, glanced at the pin, wagged the tip of his brand new brown and white spat and nudged the tiny orb a few inches out of the deep rough.
Two strokes later, he saved par.


Off the next tee, he shanked one deep into the woods.
"Practice shot", he proclaimed to himself, and took another.


As dawn turned to day, Jerry finished his round.
On most holes, his magic toe moved the ball a hair to the left or right to avoid a tree root or a nasty lie.
Elated, he totaled his final score: seven over par, the best of the year.
"I can't wait to tell the fellas", he thought as he drove off. "What a way to start a Sunday."


Except for one problem.
He cheated.


Though no one witnessed a transgression nor could anyone ever find out, Jerry moved the golf ball - and he, at least, knew.


When did copping refills without paying or snagging two salads with only one buffet ticket become so fashionable?
Why do we consider it sporting to beat Uncle Sam, eat a few grapes before the grocer weighs them or sneak a couple of minutes in the handicapped parking spot while we "run into buy a quick Lotto ticket."


When he was 4 years old, I promised my son a cookie while shopping.
I pulled it from the freshly baked section, handed it to Linus and went on with the business of filling the cart.
As I loaded the bags into our car, it struck me.
"I forgot about the cookie."
I put Linus on my shoulders, strolled back in the store and waited our turn in line.


"This young man ate a chocolate chipper and we neglected to tell you when we checked out," I confessed. "How much do we owe?"
Startled, the cashier looked at me like an alien.
It took him a moment to recover before accepting our money.
How sad.


Each time we "get over" on someone we put a piece of ourselves behind bars.
Every breach, no matter how minuscule, robs us of true freedom, the right to carry our head high, our heart open, our dignity unblemished.
It took me a long time to realize that no pennies saved, no convenience, no avoiding conflict, no look-the-other-way attitude will ever merit compromising my ethics or jeopardizing the expansive feeling of quiet nobility that comes from always "doing the right thing."


Next full parking lot, sit a spell in your car and listen to a song before grabbing that spot with a wheelchair on a blue sign.
Make it a metaphor for how you elect to live.


We all face choices every day, many of them imperceptible to everyone else. In those solitary, decision-making moments, ask yourself:


"Do I really want to move the golf ball?"
Ridgely Goldsborough is the co-founder of JV Hacking, the revolutionary program and software that teaches affiliates how to make a fortune doing Joint Venture Marketing. Find out more at www.JVHacking.com.
---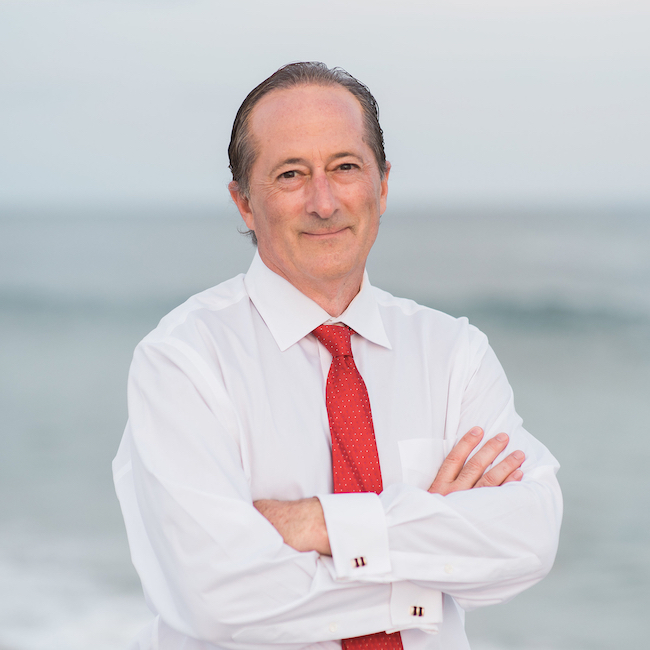 Ridgely Goldsborough started his first business at age 16 - and has since founded 43 companies and written 16 business books. His prolific profile has earned him millions of dollars and a vast network of JV partners - which he taps into often to execute some of the digital marketing industry's biggest JV launches. And while he often speaks at high-end masterminds and events around the world, JV Hacking marks the first time he's sharing his proven JV strategies in public.
---