JV Hacking Blog
Get Proven Insider Tactics For Skyrocketing Your Business
Through Wildly Profitable Joint Ventures
Show Up And Don't Be Cheap - Part 1!
---
Where Do You Find Happiness?
---
The Value of The "In" Crowd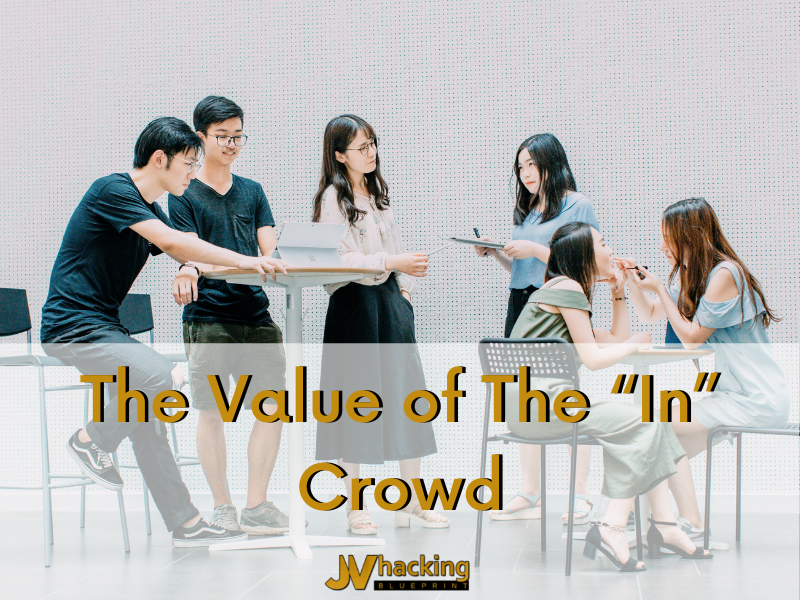 What happens at these "in" crowd events? A ton of networking and bonding. Even if you don't directly discuss your current promotion or a launch, you still connect with the people who you later do business with. A glass of wine sparks new introductions. A quiet conversation turns into a new partnership. In the long run, those simple moments and that extra partnership could be worth a fortune.
---