JV Hacking Blog
Get Proven Insider Tactics For Skyrocketing Your Business
Through Wildly Profitable Joint Ventures
Don't Be Lazy With Your Testing!
---
The Launch Spirit of Chrysanthemums
---
Your Agenda With No Agenda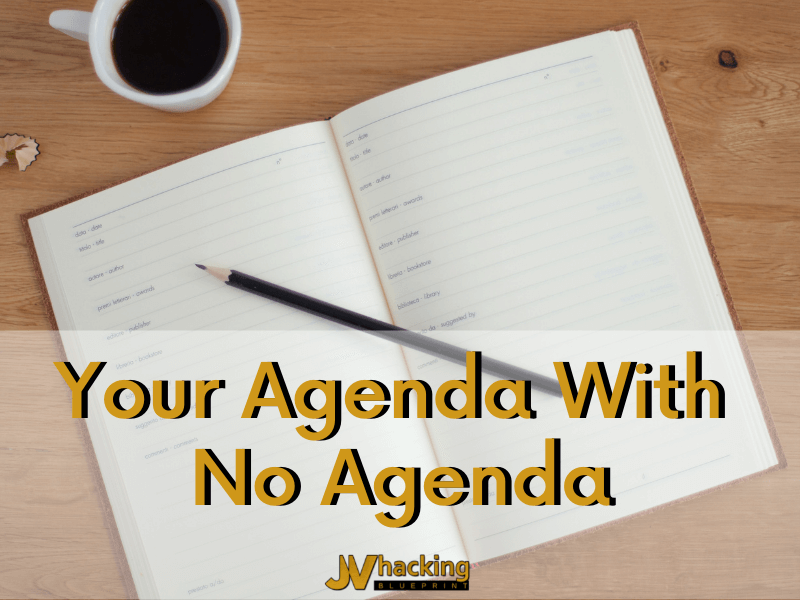 Having an agenda indicates a preconceived desire for a specific outcome. Having a hidden agenda with a goal in mind has a negative connotation and is a regressive way to build relationships, but that's not always the case. Relax, go with the flow, and read on to learn how to have an agenda with no agenda.
---